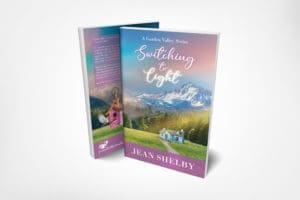 Errors…just seeing this word curls my toes. Do you know how many hours I labored over my words to make them as clean as possible? Over and over I read my whole book, scoured over each sentence, checked and rechecked grammar and spelling. Despite these efforts, several mistakes were missed. Is it like this for every author?
I was practicing for a reading from a passage of my book when I saw TWO errors! "If there are two mistakes in just a few pages, how many more are there in this 300-page manuscript?" Despite desperately not wanting to read my book once again, I knew that the only way to part with it and move on forever was to leave the cleanest copy I could in my wake. I grabbed a printed copy, hunkered down, and poised my red pen at the ready. 
It only took one day to get one-third of the way through my book. Sadly and disappointingly, I found something to fix or change on nearly every page.
I woke up the next morning with a deep feeling that I had done something wrong. Despite trying to shrug off this feeling, I couldn't. What was bothering me the most was that there were copies of my books purchased with these mistakes in them. Had I let my readers down? Would people read my story and never want to pick up another book from me again?
It's interesting that when I replaced the word 'error' with 'mistake,' it almost seemed forgivable. And why shouldn't it? It isn't as if I wanted to produce something that was wrong. Transferring my changes from page to screen I was able to see that most of my marks were word changes, not true errors. 
During this time I talked to a few people about my problem and how I felt so bad that people had to deal with my errors. "It's the story that matters," a friend told me. "No one is going to care about that," a family member said with a swipe of the hand. "You should be proud that you got far enough to publish." 
And there it was. The gem of advice that hit the sweet spot. I didn't give up through the process of writing and publishing. I worked hard. And even though I had several changes to make and yes, some errors, I did do my best. 
Now, I'm not going to walk away from this exercise without learning from it. The simple lesson is to sit down with a printed copy before I publish. I knew this, I admit, but I was trying to step over this crucial part of the process. 
Switching to Light is my first shot, my own kind of first draft at this dream of mine. It has offered loads of humbling opportunities. I'm new to this writing world. Despite the hurdles and challenges I faced, I'm nowhere near giving up.