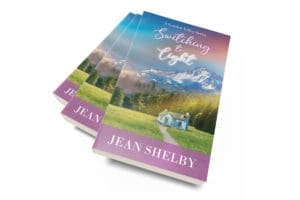 I finally hit the publish button on November 11 for my first book to be live on November 12. To sum up the last minute stresses, the book needed some final tweaks to the spine. With this being the first book I'm publishing, I wasn't sure if Amazon was going to take one hour or up to their allotted 72 hours to release my title. I was thrilled to wake up on the 12th to an email telling me my book was live!
It was a miracle that I got through the field of thorns to my destination. There were tears. There were middle fingers thrown in front of the computer screen. There were countless rewrites. These technical difficulties didn't even touch the doubts that have held me back for decades. 
Were my troubles enough to deter me from this dream? Am I going to write the next story in hopes on hitting that publish button again? You bet I am! 
Once the book is out there in the world, the job of the author is far from being done. I need to set up author pages on several sites, be active on those sites, and decide if I want to pay to advertise. This isn't to mention plugging my book on social media such as Twitter and Facebook (my choices). 
While I'm already stretched thin with these tasks, I also can't ignore the storytelling side of my brain. November is National Novel Writing Month, or NaNoWriMo for short. This is a challenge to write a 50,000 word novel in the month of November. 
This is the perfect motivation for me to continue on! I'm halfway through the month and have been able to write almost 40,000 words! 
For my first book, this wasn't the hard part for me, to write the story. What took the longest was editing and getting all the final steps in line to actually print the book. Switching to Light took 9 months from start to finish. The book I'm writing know has a goal to get out by February 1!! This is all to meet the Valentine's Day rush since I'll have one or two scenes about Valentine's Day. Ha ha! 
Follow my blogs to see if I make it!